Reusable Hot and Cold Therapy Shoulder Gel Ice Compression Pack Wrap for Pain Relief
Product Detail
Product Tags
Size, length, color, material, shape can be customized.
Greater Coverage & Long-lasting Gel Ice Pack
large shoulder cold pack wrap is filled with lower ice point gel(-13℉) and more gel (30% thicker than others) allow the shoulder ice pack to stay cold up to two times as long, which is better-alleviating pain around muscles, joints, and tendons on the shoulders. Good hemming stitching and crimping are used to hold the ice pack shape and control the flow of the gel.
The wide sealed edge and extra-thick nylon cover are reliable to reuse without worrying about gel leakage.
Reversible Ice Pack
Nylon Cover: The Durable nylon cover offers a stronger and colder treatment effect.
Soft Plush Side: The soft plush side is handy to apply without a towel wrapping, it helps us gradually adapt to the cold and avoid condensation water dripping from cooling.
Versatile & Hands-free Application
Adjustable two straps make this ice pack for a universal fit for hands-free application and a full range of movement.
It can be used sitting, standing, or lying down, making it great for home use.
The reversible design can be used for right and left shoulders, it is true to size, comfortable and heavy-duty. Besides applied on the shoulders, it can be applied on the lower back, leg, or any other part.
Adjustable elastic velcro straps.
Flexible Fit & Reusable of Shoulder Ice Pack Cold Therapy.
This shoulder brace stays smooth and pliable when frozen, feel free to store in the freezer with the plastic bag included so that it is ready to use.
Cold application: Cold therapy is recommended for the first 48 hours after injury. Store the gel pack in freezer for at least 4 hours. Leave in the freezer for grab-and-go use.
Cold application can reduce inflammation around the area of injury. Help numb the area of pain, creating an analgesic effect. Reduce swelling after injury or trauma.
Instructions: Do not apply chilled or microwaved gel pack directly to skin. Use interface between the product and skin.
Apply the ice or gel pack for about 10 to 20 minutes several times a day. Check your skin often for sensation while using cold therapy. This will help make sure you aren't damaging the tissues. Stop applying ice if you lose feeling on the skin where you are applying it. If cold therapy doesn't help your pain go away, contact your healthcare provider.
SENWO Brand Concept: We aim to help people out of despair from suffering body pains, always adheres to producing high-quality products with fresh designs.
The full product lines of SENWO included Microwavable Heated Wrap and Ice Pack for Injuries Reusable, we are committed to relieving your fatigue and tiredness to keep your muscles relaxed.
We are committed to delivering quality products to our customers with ultra care and reliable after-sales services.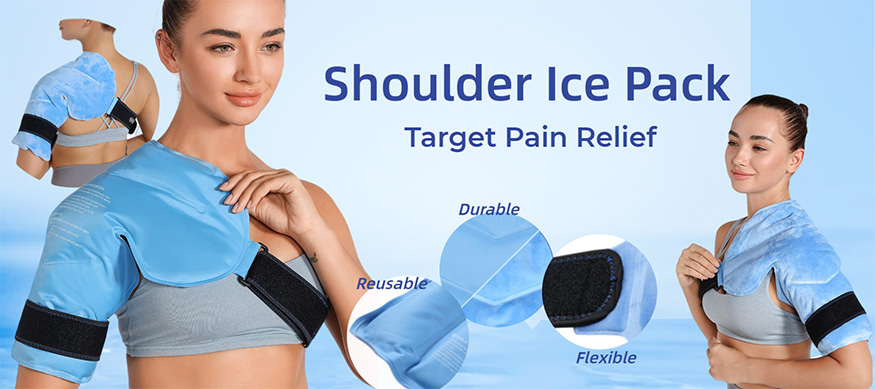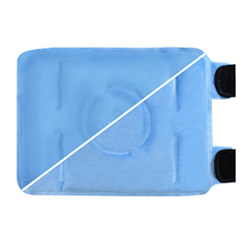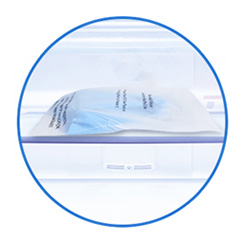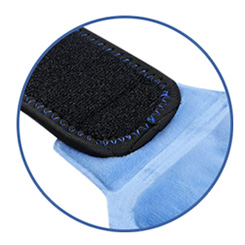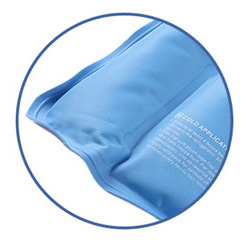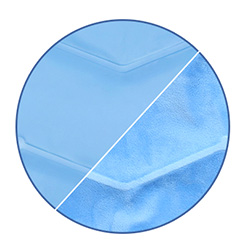 ---
Previous:
Next:
Reusable Gel Cold Pack Elbow Knee Cold Compress Ice Sport Health Cool Sleeve Wrist Protection Sun Health Care Supplies
---