Reusable Gel Cold Pack Elbow Knee Cold Compress Ice Sport Health Cool Sleeve Wrist Protection Sun Health Care Supplies
Product Detail
Product Tags
A medical product for hand and leg sprains, strains and post-surgery recovery to speed up healing time and help muscles recover after strenuous activity, injury or surgery.
The gel packs surround your arms and legs and provide pain relief with compression in addition to targeted cold therapy. Sporting goods in stylish comfort.
The ice pack wrapped around the arm gel compression pack will not interfere with normal activities.
360° Coverage Cold Therapy
Tolaccea cold therapy compression sleeve conforms to your body perfectly and provides 360 degrees of compression therapy and 100% coverage of the treatment area.
Wearable Cold Pack
Tolaccea ice pack sleeve effectively supports and stabilizes injuries with total mobility when using it without velcro or straps. This flexible ice pack is more convenient and ideal for people who play basketball, tennis, golf, football, soccer, run or climb.
Gel Ice Pack for Elbow, Wrist, Knee, Hamstring, Calf, Ankle
The hot & cold therapy ice pack is multifunctional and ideal ice wrap for elbow, wrist, knee, hamstring, calf, ankle. This pain relif cold pack is also great for recovery of meniscus, ACL, MCL, bursitis.
Flexible and Reusable Cold Pack
This ice pack wrap is made of cutting-edge material and expert-grade gel with slip on design comfortable and versatile for injuries recovery.
Hot & Cold Therapy Gel Pack
This compression cold pack is both microwave and freezer safe, allowing you to use hot or cold therapy depending on your needs; Maintains flexibility when hot or cold.
Cold application: Cold therapy is recommended for the first 48 hours after injury. Store the gel pack in freezer for at least 4 hours. Leave in the freezer for grab-and-go use.
Cold application can reduce inflammation around the area of injury. Help numb the area of pain, creating an analgesic effect. Reduce swelling after injury or trauma.
Instructions: Do not apply chilled or microwaved gel pack directly to skin. Use interface between the product and skin.
Apply the ice or gel pack for about 10 to 20 minutes several times a day. Check your skin often for sensation while using cold therapy. This will help make sure you aren't damaging the tissues. Stop applying ice if you lose feeling on the skin where you are applying it. If cold therapy doesn't help your pain go away, contact your healthcare provider.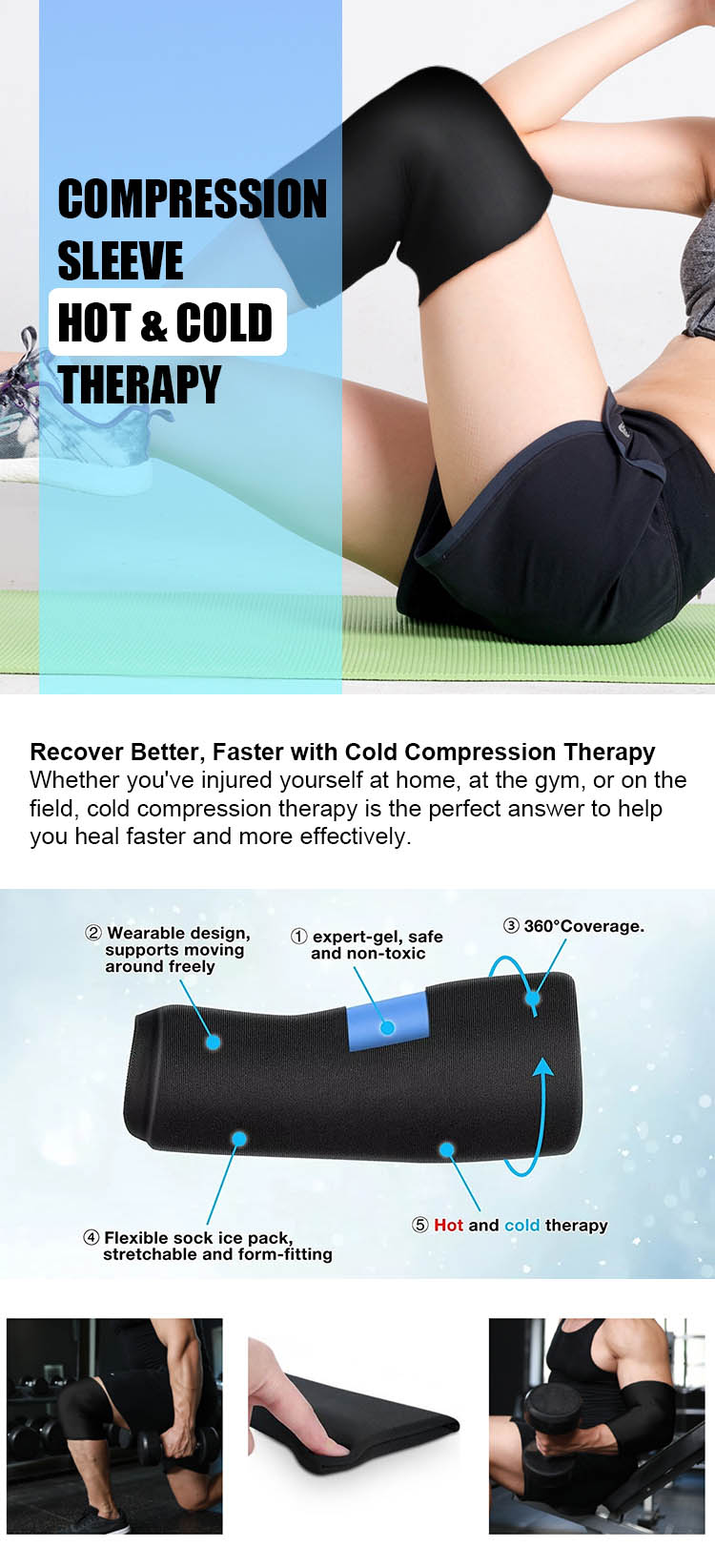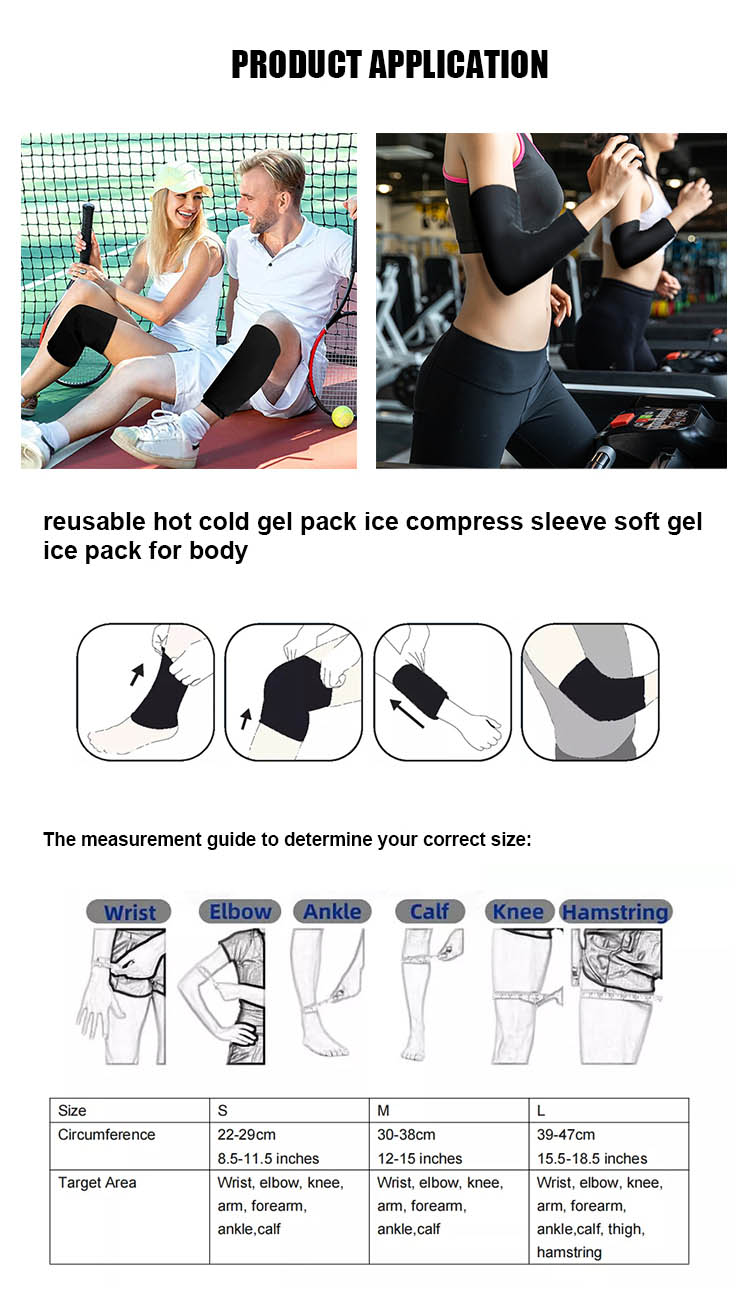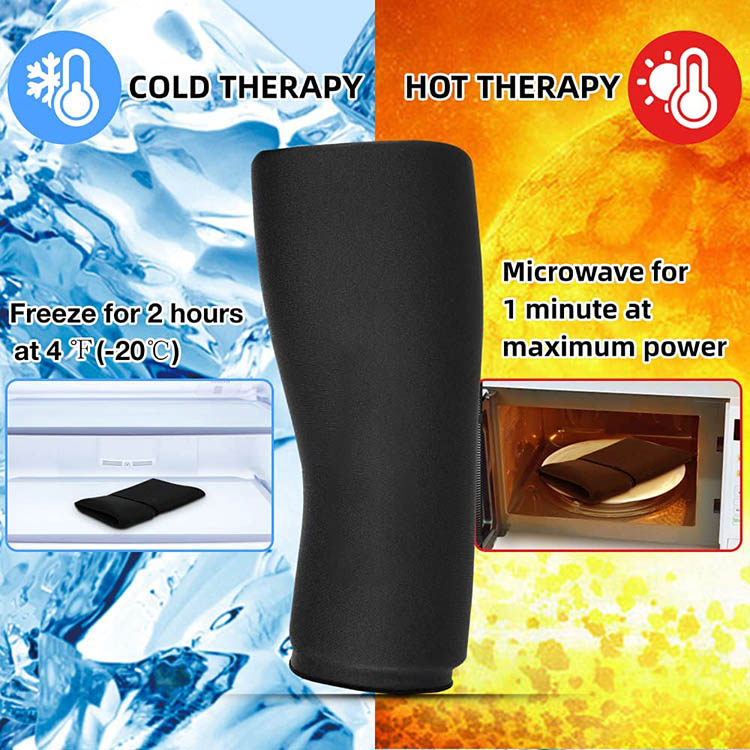 ---
---