Customize Ice Pack for Neck and Shoulders Upper Back Pain Relief, Large Neck Ice Pack Wrap with Soft Plush Lining, Reusable Gel Cold Compress for Rotator Cuff Injuries, Swelling
Product Detail
Product Tags
Ice Pack for Neck and Shoulders Pain Relief Cold Compress Therapy Shoulder Ice Packs for Injuries Reusable Gel, Large Upper Back Cold Pack Wrap for Swelling, Bruises, Sprain, Surgery
Dual-Fabric Designed - The reusable gel ice pack for back adopts skin-friendly soft minky fabric that delivers soothing cold and prevents frostbite, which can be used straight to skin without extra wrapping and condensation water. Get started with the soft minky side for adaption, then flip over to the nylon side for intensive cold if you feel the minky side isn't quite cold enough.
Hands-Free - Ice packs Neck and shoulder for injuries can secure around upper back for hands-free application thanks to the snap fastener in front and the balance of weight that helps to secure the wrap in place to prevent it from slipping. Convenient to use anywhere : Home, Office, Gym, Outdoor.
Neck and Shoulder Gel Ice Pack, Reusable Cold Neck Wrap for Pain with Adjustable Straps, Flexible Hot Cold Therapy for Swelling, Injuries, Stress, Tension Relief
ERGONOMIC FULL COVERAGE DESIGN - Our large neck ice packs are designed with a high collar so you can treat your neck, shoulders and upper back at the same time. Great for relieving acute & chronic pain, arthritis, stiff and tight muscles, nagging aches, stingers, and promoting injury recovery NYLON SIDE Shoulder 18'' x Back 11'' PLUSH SIDE DOUBLE SEAM STRUCTURE Plush side and Nylon side
HOT & COLD THERAPY - Warm our gel pack in a microwave and apply to relieve stiffness, increase blood circulation, and relax muscles. Chill it in freezer to use as a cold pad to reduce inflammation, relieve pain, and ease swelling HANDS-FREE APPLICATION An extra-large surface area, along with a smooth gel filling that is pliableafter freezed.
.
Neck and Shoulder Ice Pack, Large Flexible Cold Wrap with Adjustable Strap for Upper Back, Neck, Shoulder Pain Relief, Reusable Hot Cold Therapy for Injuries, Swelling, Bruises, Sprain
Well-Made & Multi-Purpose - The wide sealed edge and extra-thick nylon cover are reliable to avoid scratch your skin and no need to worry about gel leakage. So the Back ice pack with high-collar and extension-shoulder also available to be used for upper back, waist, leg or other body parts pain around muscles, joints and tendons.
Fully Guaranteed & Fabulous Quality- Neck ice pack wrap is done in high-quality. Thanks to the unique style, fine detail, and craftsmanship, Neck ice wraps is ideal relaxation gift for your loves & friends.Long-lasting Neck Shoulder Pain Relief - stay smooth and pliable when frozen, so the neck shoulder ice pack provides better cold compression therapy & targeted pain relief contusion, swelling, sprains, inflammation, and speeds up healing time, helps muscles recover after strenuous activity, injury, or surgical procedure.
HANDS FREE DESIGN – Our reusable hot/cold wraps have adjustable button straps at the neck and chest to hold the pack in place. You can move about without the pack slipping off your shoulders
FLEXIBLE & FLANNEL BACKING: Gel pack remains pliable when frozen, easy to conform to any part of the body. Hot cold pack has one comfortable flannel side which helps maintain heat or cold longer, and is soft to the touch.
Nylon side : Use for instant hot or cold treatment; Flannel side: Use for more gradual/gentle treatment
REUSABLE & SAFE & LONG LASTING: 30% thicker than others) are latex-free and non-toxic. Safe for all ages to use. Double sealed with a thick nylon exterior to prevent leaking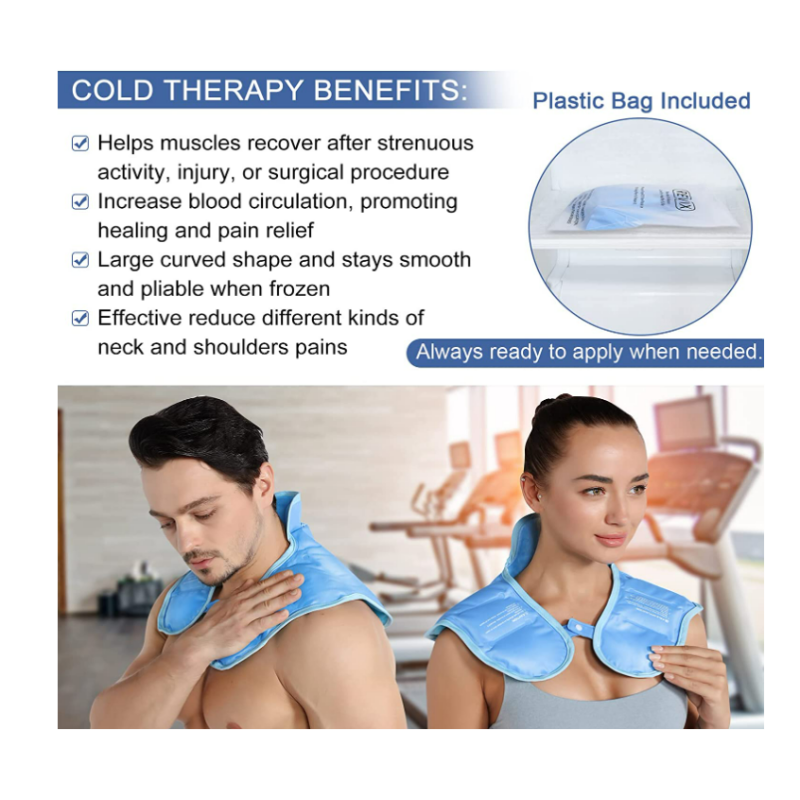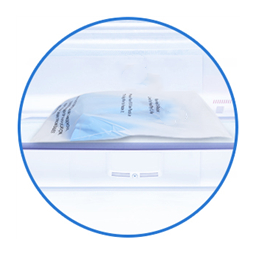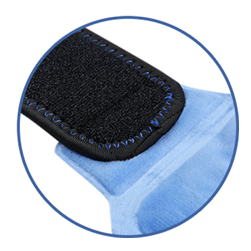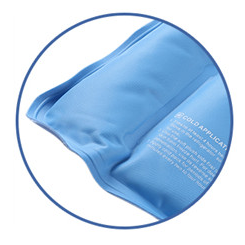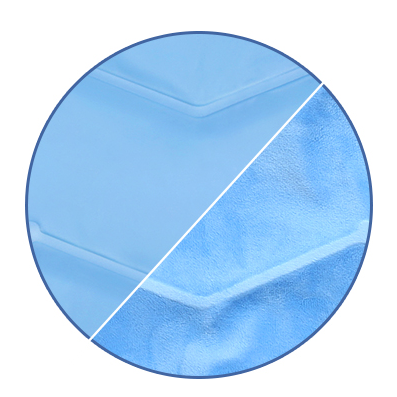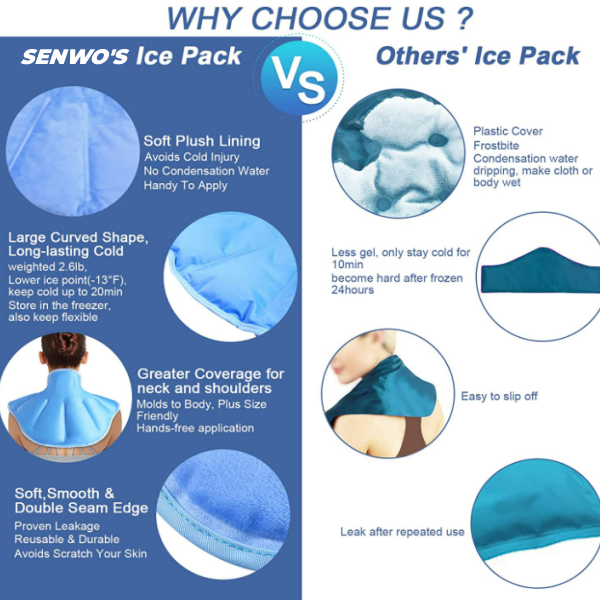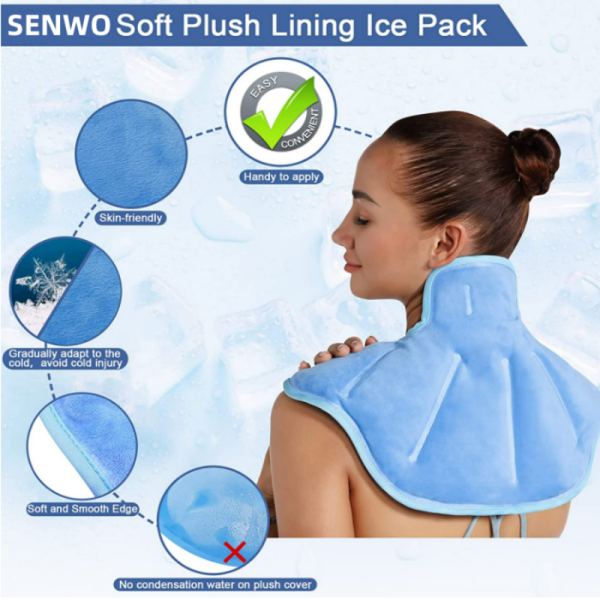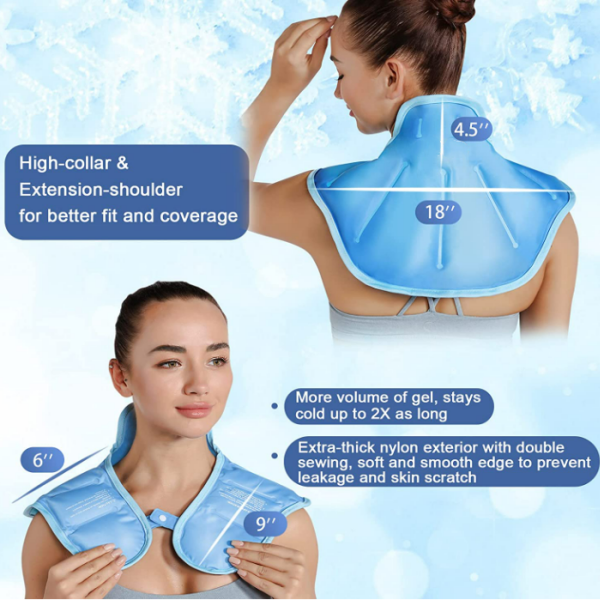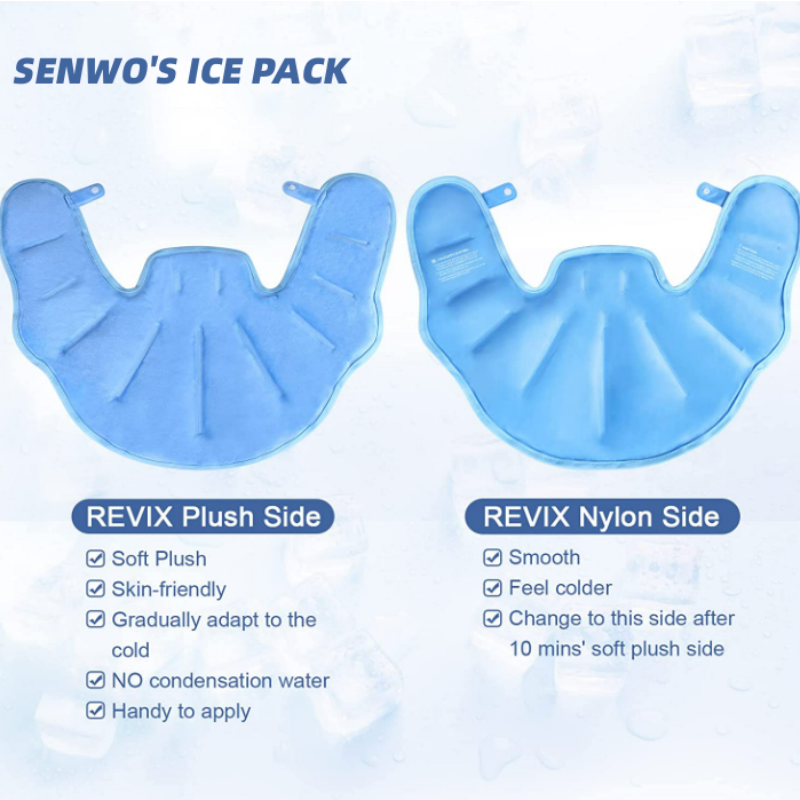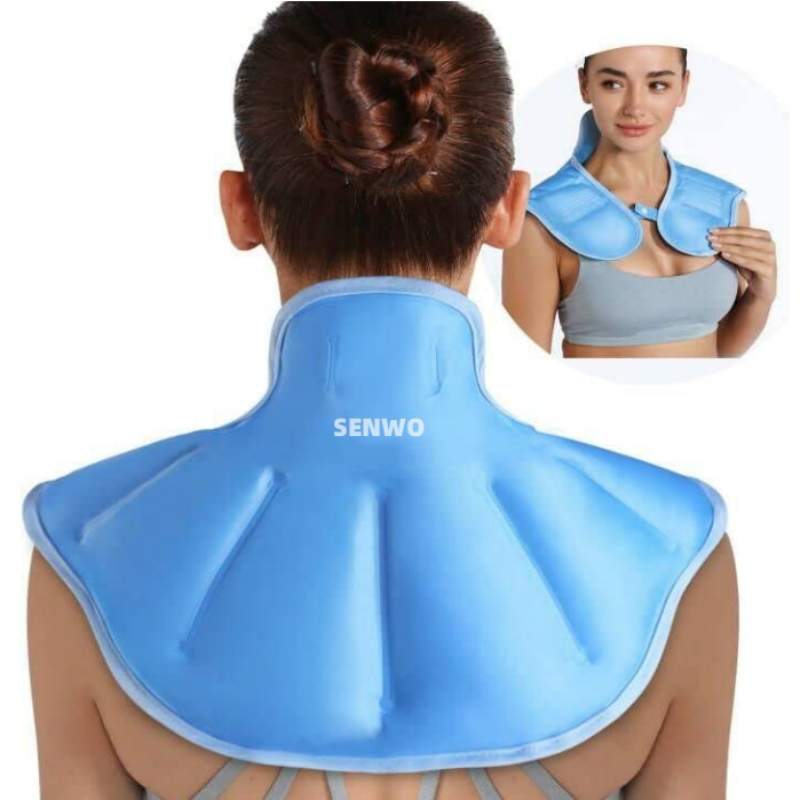 ---
Previous:
Factories Customized Printing Reusable Healthy Cold Summer Continuous Cooling Ice Neck Tube Ring
Next:
Customize Ice Pack for Knee Pain Relief Reusable Gel Ice Wrap for Leg Injuries, Swelling Hot Cold Compress Therapy for Arthritis ACL
---